Club Staff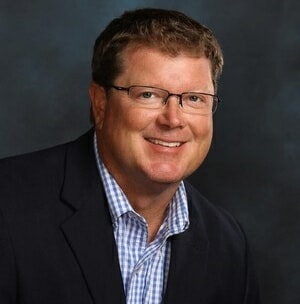 Joe Titus, PGA General Manager
847-847-3255 |
jtitus@hwccgolf.com
Joe was promoted to General Manager, in 2017, after 8 years as Head Golf Professional at the club. He was elected to PGA Membership in 2005 and had brief stints on the east coast and at White Deer Run Golf Club in Vernon Hills. His passion for golf led him to a spot on the Arizona State Golf Team and he completed his degree in Marketing after transferring to Illinois State University. Joe continues to up the standard in the club industry and brings an unfound passion for the Members at Hawthorn Woods Country Club.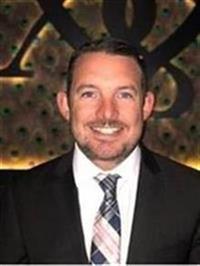 Patrick O'Donoghue, Assistant General Manager
847-847-3250 |
podonoghue@hwccgolf.com
He is a hospitality veteran of nearly two decades and an enthusiastic team leader with a track record of success. We are very excited as he begins his new role as Assistant General Manager. Patrick is originally from Milwaukee, where his grandfather Danny O'Donoghue immigrated from Ireland in 1949. Following in his grandfather's and his father's footsteps, Patrick worked at their family restaurant throughout college and after graduation. His family owns and operates O'Donoghue's Irish Pub in Elm Grove, WI.
In 2010, Patrick moved to Chicago and joined the Lettuce Entertain You's Wildfire Steakhouse management team. His success led him to Prime & Provisions Steakhouse, where he was General Manager featuring award-winning wine lists, the best-sourced steaks in the country, and probation-era craft cocktails. After five years, his love of sports and golf brought him to KemperSports as General Manager of Deerpath Golf Course in Lake Forest.
Patrick resides in Glenview with his wife, Jessica, and their two daughters, Lucy (9) & Molly (3). He enjoys coaching his daughters and attending competitive sports events in his free time. Sports have always been a big part of his life, from being on the State Champion baseball team at Notre Dame High School and continuing to play in college at St. Ambrose University in Davenport, IA. Please join me in welcoming Patrick to our club!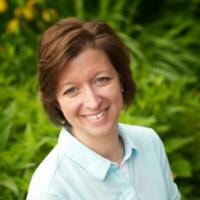 Debbie Leonard, Membership Sales & Marketing Director
847-847-3253 |
dleonard@hwccgolf.com
Debbie has several years of experience in the hospitality field. Originally from Orlando, FL she started her career at Walt Disney World where she worked for 15 years making magic happen. From there, she worked in sales within the luxury hotel industry selling weddings and corporate retreats. As Director of Membership & Marketing at Cullasaja Club, an Arnold Palmer course located in Highlands, NC, she was the catalyst at redesigning their website, collateral and driving membership sales. Her husband Patrick's executive position in the hotel industry brought them back to the Chicago suburbs, where he is a native, and they currently reside in St. Charles, IL. They have two teenage daughters, Emily and Maycie, where they love supporting them in their sporting interests of volleyball and horseback riding. Debbie is thrilled to be part of the Hawthorn Woods CC family.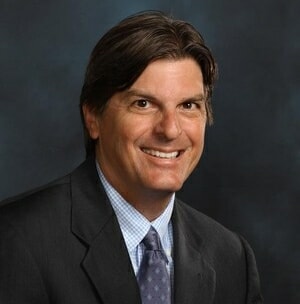 Mark Brown, Controller
847-847-3254 |
mbrown@hwccgolf.com
Mark has been with KemperSports in a variety of accounting & financial positions over the course of 15 years. He spent 6 years working as the Controller at Bandon Dunes Golf resort, the country's #1 Golf Resort located in Bandon Oregon and spent four years in the KemperSports corporate office as the Director of Corporate Accounting. After a brief stint at Geneva National Golf Resort, Mark become the Club's Controller in 2013 and enjoys being back in the KemperSports family.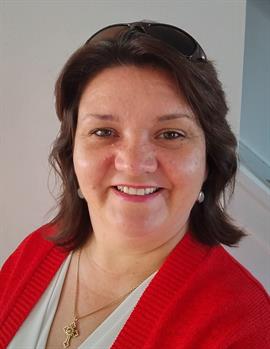 Anita Serbanescu, Assistant Controller
847-847-3252 |
aserbanescu@hwccgolf.com
Anita joined the HWCC staff in November 2022, and in addition to her past experience and expertise in hospitality, banking and administrative work, Anita's positive outlook and professional demeanor have been a welcome addition to our team. Prior to earning an MBA at North Park University in 2010, Anita achieved a B.A. degree in Psychology, illustrating her ability to succeed across a spectrum of disciplines. Living in Lindenhurst with her family of six and their dog Max, Anita enjoys vacationing anywhere near a beach, and she is also fluent in Romanian.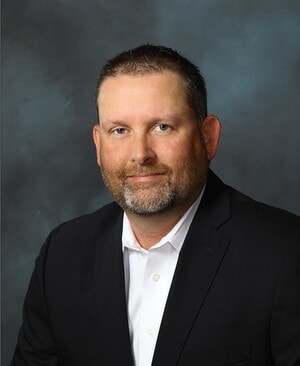 Scott Hillyard, Grounds Superintendent
847-540-1976 |
shillyard@hwccgolf.com
Scott has worked at a host of private clubs after earning a certificate in Turf Management from Michigan State University. Prior to becoming the Head Grounds Superintendent at Hawthorn Woods Country Club, Scott worked at private clubs in Iowa, Michigan and Minnesota including Oakland Hills Country Club, outside of Detroit. One of his fondest memories is working at Oakland Hills Country Club during the 2004 Ryder Cup and getting to experience the best golfers in person.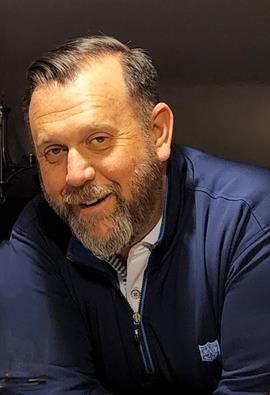 Greg Roberts Head Golf Professional
847-847-3258 |
groberts@hwccgolf.com
Greg served as 1st Assistant at Hawthorn Woods C. C. from 2007 until 2016 when he was promoted to General Manager at Vernon Hills Golf Course. He returned to HWCC as Head Golf Professional in 2019. Greg's finger print has been on the golf operations for virtually the entirety of the club's history. He loves running tournaments, member events and is a dedicated club fitter and teacher. Greg is married to Stephanie and they have one son, Jackson.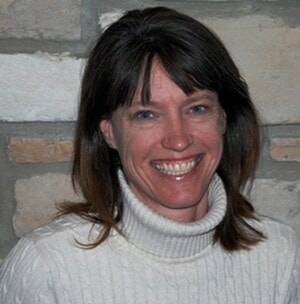 Lisa Bartsch, Food & Beverage Director
847-847-3272 |
lbartsch@hwccgolf.com
If there's a Social event going on at the club, Lisa is probably the person behind the event. Lisa has been the Food & Beverage Director at Hawthorn Woods Country Club for the past eight years and continues to come up with new and exciting events for our Members. Whether it's our Wine Dinners, Burger Nights or Friday Pub Nights, Lisa is always making sure Members enjoy their experience at the club. She also teaches Hospitality part-time at the College of Lake County.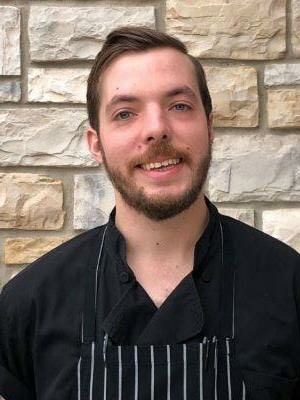 Alex Newman, Executive Chef
847-847-3257 |
anewman@hwccgolf.com
Alex's start in the culinary industry began at an early age at his uncle's restaurant called
Newman's on 988
in Canon Beach, Oregon. He spent many summers working in the kitchen where he found his love for the restaurant business. Before becoming the Sous Chef at Hawthorn Woods Country Club, Alex spent time at Rolling Green Country Club and Northmoor Country Club here in the Chicagoland area.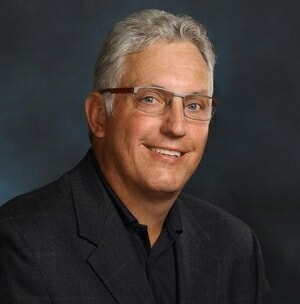 Jeff Ryan, Building Maintenance Manager
847-308-3320 |
jryan@hwccgolf.com
Jeff is a longtime team member and will start his 10th season at the club in 2017. He transitioned to maintenance manager in 2011 after starting off as a bartender. You can still see Jeff slinging a few drinks from time to time at club special events and make sure to say 'Hi' if you see him as he always has a smile on his face.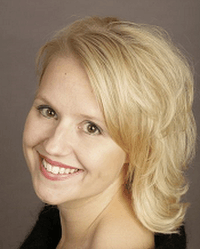 Michelle Jackson, Fitness Director
847-847-3264 |
mjackson@hwccgolf.com
Michelle Jackson joins Hawthorn Woods Country Club with 20 years' experience in health, wellness and fitness. She's a graduate of the University of Iowa where she holds a B.S. in Sport, Health, Leisure and Physical Studies- Health Promotions. The majority of Michelle's career has been working in corporate fitness/fitness management where she has provided a wide variety of health and fitness programming for larger worksite corporations. She continues to instruct a wide range of group exercise classes and has personal trained beginner to advanced clientele. Michelle holds her group exercise and personal training certifications through NASM as well as a Yoga certification through YogaFit.
Alongside her career path, Michelle has also ran in three Chicago Marathons; she also enjoys cycling, tennis, and dance (her true passion). Once a dance major, Michelle also performed as a "Chicago Bulls' Luvabull," (Michael Jordan days).
In her free time she enjoys live music, being outdoors, spending time with family, and volunteering for animals. Now at Hawthorn Woods, she hopes to finally brush back up on tennis, r

ecreationally

.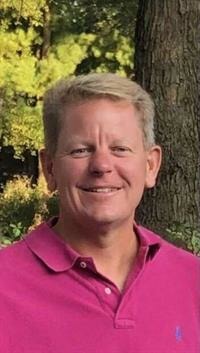 Tom Adkisson, Director of Racquet Sports
847-847-3265 |
tadkisson@hwccgolf.com
Tom brings HWCC a lifelong experience and knowledge of tennis and platform tennis. Many of you know Tom from this past summer where he was highly involved with our Racquets program. Prior to that Tom was at Valley Lo helping guide one of the largest racquets programs in the country. He has also taught several years on the north shore and led the summer tennis program at Old Willow Club.
He grew up in a family of highly competitive tennis and paddle players. Growing up, Tom was a highly ranked junior and went to college on a tennis scholarship. He is PTR certified for tennis and has his APTR/PPTR certification for Paddle and is looking forward to adding certification for Pickle Ball next summer. Tom enjoys making learning fun for all ages and stages.
Tom lives in Lincolnshire with his wife Janet who teaches fourth grade in Northbrook and his two kids Payton (17) and Ashley (15). Both kids play varsity tennis at Stevenson High School. In his spare time, Tom enjoys running and spending time with his two labs Badger and Lily. His favorite family vacation spot is Siesta Key Beach, Florida.