Personal Training



PERSONAL TRAINING - See results!

Whether you're a beginner or an advanced exerciser, the Hawthorn Woods' Personal Training Staff are B.S. degreed, Personal Training certified staff who have the knowledge needed to help you reach your goals. Quality, personalized training, billed to your membership account.
Please click here to get started.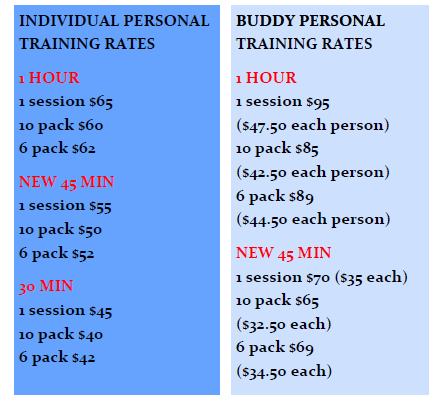 Michelle D. Jackson - Fitness Director, Instructor & Personal Trainer
B.S. Health Promotions
NASM certified Personal Trainer
NASM certified Group Ex. Instructor
YogaFit certified Instructor
mjackson@hwccgolf.com | 847.847.3264
Elizabeth Dasso- Instructor & Personal Trainer
ACE certified Personal Trainer
Health Coach
TRX certified Instructor
elizabethdasso@gmail.com | 630.667.3854